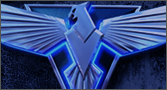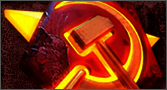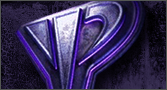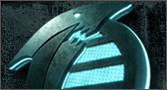 Subfaction Spotlight #4: United States
The Mental Omega 3.0 Subfaction Spotlights continue, next Wednesday, October 23rd GMT 18 at http://twitch.tv/mentalmeisters This time, AMERRRRRRRRRRICAAAAAAAAAAAAAAAAA!
 


The Scorpion Cell spotlight has already been uploaded to our YouTube channel.
 



Subfaction Spotlight #3: Scorpion Cell


Earlier streams are available on our YouTube channel as well.

We'll see you on the battlefield!

Posted on October 20, 2013 by Speeder - Comments: 1
ModDB 2010 Mod of the Year Awards are here!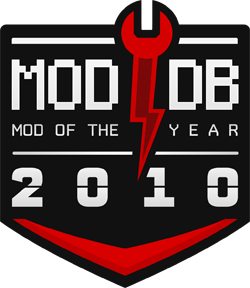 And again - every year ModDB hosts a competition to reveal the best mod of the passing year. Several years ago, we got a honorable mention and with what we're cooking right now I think you will be more than pleased when compared to the release which made it to the TOP100 by then.

But yeah, you'd have to taste it so I can now say that you will be able to - when Ares 0.2 is released and bigger part of what I want to be released (apart from singleplayer campaign as it needs working save/load function) is ready, we will be releasing the first public multiplayer/skirmish beta of 3.0.

Until then, support us in the competition - of course if you think the mod's worth it.
It would be great to make it to the TOP100 again.

Remember that you can vote for more than one mod and there's plenty of good C&C mods out there. For example Twisted Insurrection, Synergy, D-Day or Twisted Insurrection.

Posted on November 16, 2010 by Speeder - Comments: 5
Our very own userbar!
Rather an entertaining news than anything serious, except that I am working on next Epsilon mission.

There you go folks, made by Martin Killer who has recently joined the currently famous userbar business.




URL: http://mo.cncguild.net/images/mouserbar.png
[img]http://mo.cncguild.net/images/mouserbar.png[/img]


Posted on May 22, 2006 by Speeder - Comments: 5
Tech Buildings!
Patience is key, I always repeat that. By now I can report you that I have about 5 campaign missions to be done and some graphics which Mental Omega's graphic artist slacks off with.
After I get campaign finished, all graphics collected, AI enhanced and some more bugs fixed I will announce beta tests.

Shoutbox is very interesting and important source of information you want - UPDATES. Okay, I have decided to do one while you are waiting but I have to warn you - next ones are also going to be updated later.

Go, check Tech Buildings!

Posted on May 19, 2006 by Speeder - Comments: 23