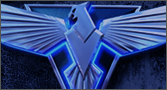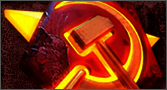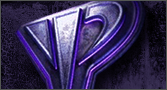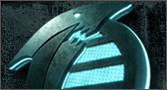 Mental Omega News Bulletin #31 (30/10/2020)


So, just recently Red Alert 2 has had its 20th Release Anniversary! The game and its community's support has been going strong for the last two decades, so hopefully the trend continues through all the interesting projects that focus on this bizarre war between the Blues, the Reds and That Other Bald Guy. As I used to say, Long Live Red Alert 2, still the best game in the series. Given the success of the Remastered Collection, who knows, perhaps a revival of it is potentially on the table in the future. I'm sure you're just as curious to what the future of Command & Conquer holds as I am.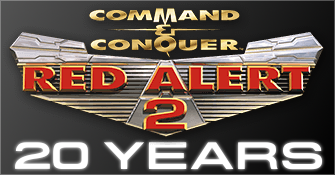 Now here's the thing. The set of final 8 missions of Mental Omega is built around a single narrative, telling one story from different perspectives. This means, they can only be released together, all at once. Due to various circumstances, as of this moment 5 out of the 8 final missions are finished. This has generally been a difficult time for all of us, and in our team we only have so much of our free time that we can spend on this project. After all, studies, work, family take precedence, especially now. We are getting to the end, but I can't exactly say when we will - these last missions are rather complex and demanding to design, and we want to make sure they work just as well as we intend them to. With all that said, everything else is ready and so we are going to release this update to you as-is.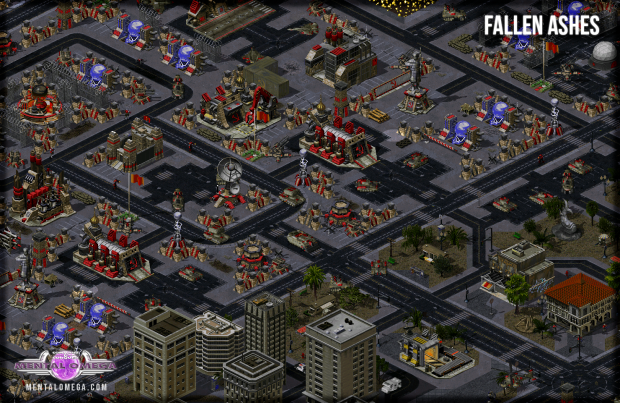 A lot has changed since the last release, the Mentalmeisters team has welcomed new members, thanks to which a major overhaul of the entire campaign was possible. All of our singleplayer and multiplayer missions have been heavily revamped, with their visuals, script and even bits of lore reworked to various extent. We have further adjusted the difficulty of the campaigns, making sure that Easy setting, now known as Casual, becomes more accessible to everyone, while Mental retains, if does not up the challenge a bit.

In addition to this revamped campaign, we have prepared 6 new Special Operations and 1 new Co-Op, which replaces one of the previous maps. Yes, that is the name we'll be going forward with for this set of additional missions, since sometimes there's confusion between Covert Ops and Co-Ops. Do note that these Special Operations have been designed by different mappers than the ones currently working on the remaining final missions.
Allied Special Op Mission Digital Demon
Allied Special Op Mission Convergence
Allied Special Op Mission Parasomnia
Soviet Special Op Mission Trophy Hunter
Epsilon Special Op Mission Fallen Ashes
Epsilon Special Op Mission Split Seconds
Epsilon Co-Op Mission Monochromatic
This update also gives all of the previous Special Ops their proper unique loading screen.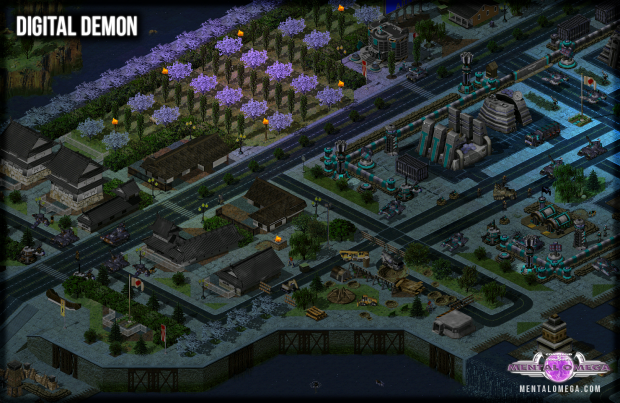 As you could expect, new Challenge maps have been designed and added to the game, four of them.
Aberration Challenge against all 3 Allied subfactions with a tech level switcher
Ironwall Challenge against the armies of China with a powerful experimental weapon
Gladiators Challenge where your enemy has advanced weapon-disabling effects in use
Judgement Challenge where a mysterious force is capable of perishing all of your bases
The skirmish map pool expansion is the biggest one yet for a single update - over 100 new maps to fight on! Many of these maps use new terrain tiles we have prepared for this patch and some of them are designed as interior.
'(2) Below Zero', '(2) Billy Middlewins', '(2) Bone Crusher', '(2) Dawn of Dune', '(2) Dustgarden', '(2) Enormous', '(2) Future Avenue', '(2) Grimdark', '(2) Honeypot', '(2) Kingsroad', '(2) Modern Wharfare', '(2) The Pointy End', '(2) A Quiet Mesa', '(2) Ravens Pass', '(2) Red Sun Lagoon', '(2) Rock of Egypt', '(2) Sandspring', '(2) Sekigahara', '(2) Simple', '(2) Snowpiercer', '(2) Spooky Waters', '(2) Tiger Bay', '(2) Tournament Spire', '(2) Underneath', '(2) Vector Valley', '(2) Victims', '(3) Devil's Triangle', '(3) Unjust Rising', '(4) Amazonas Chi', '(4) Amazonas Iota', '(4) Amazonas Theta', '(4) Ashes to Ashes', '(4) Baked Alaska', '(4) Billy Middletwins', '(4) Border Order', '(4) Canyon Defrost' '(4) Carville's Command', '(4) City Escape', '(4) Floral Fury', '(4) Don't Mock the Croc', '(4) Dusk Till Dawn', '(4) Dutch Highlands', '(4) Einstein's Fate', '(4) Enclosure', '(4) Fallen Empire', '(4) The Hypergate', '(4) An Icebox', '(4) In Limbo', '(4) Let Them Eat War', '(4) Modern Wharfare II', '(4) Metro Midway', '(4) Nitro-Fueled', '(4) Oil in the Center', '(4) Oingo Boingo', '(4) Pac-Man Maze', '(4) Quarter Pounder', '(4) Race Base', '(4) Ravens Ravine', '(4) Roundhouse Redux', '(4) Set on Destruction', '(4) Sierra Cleave', '(4) Snowmelt', '(4) Sole Summit', '(4) Southwest Cay', '(4) Stormy Weather II', '(4) Tournament Garden', '(4) Tournament Tower II', '(4) A Town Blitz', '(4) Twilight Heat', '(4) Zen Bazaar, '(4) Zen Cellar', '(5) Civic Hustling', '(5) Dangerous Days', '(5) Lake Wise', '(5) Quinary Barrage', '(5) Ripper', '(6) Angel Island', '(6) Bifold Retreat', '(6) Billy's Full House', '(6) The Bloodiest Feud', '(6) Bluff Reflection', '(6) Boiling Point', '(6) Crystal Moon Cake', '(6) Dante's Inferno', '(6) Desert Descent', '(6) Einstein's Gate', '(6) Eviction Notice', '(6) Gold Experience', '(6) In Spitting Distance', '(6) Krakenhaven', '(6) Living Death Girl', '(6) Lost Inside Redux', '(6) Quicksand', '(6) Replica', '(6) Rogue Nation', '(6) Shrouded Canyon', '(6) Six-Assist', '(6) Verity's Hold', '(6) Vulkan', (6) Whiplash', '(6) Shrouded City', '(6) Wildfire Steppes', '(8) A Dusty Mesa', '(8) Knockdown Mega', '(8) Octagony Mega', '(8) Permafrost Mega'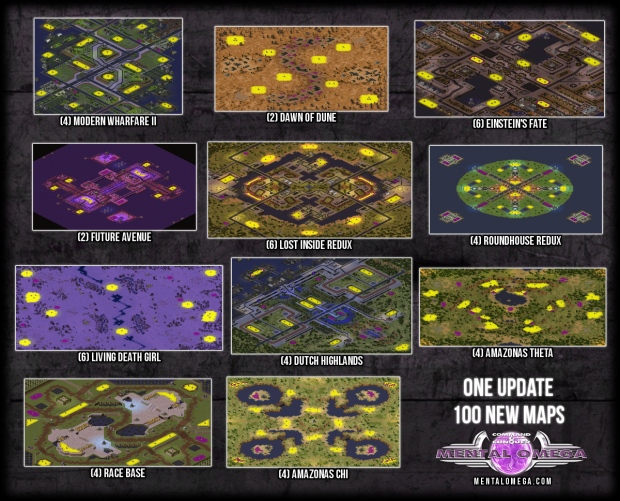 As always, for a complete list of authors of the big everything see our Credits page.



It's been a while since the last update, so there's a whole lot of changes to talk about. There are many new additions, bugfixes, quality-of-life changes, in addition to the balance of the game being heavily revamped, to the point that I suggest you head to the complete changelog right away. In this newspost I will only highlight some of them.
enhancements of the factions' arsenals include new additions such as: support powers Cryoshot, Cryospear, Black Widow Alpha, Elite Reserves, Regen Drugs, Wonder Drugs, Risen Monolith, Psychic Flash, Hijackers, Chaos Touch, Golden Wind, armory additions Warpnode, Ultra Dome, Cryomines, Hyperion, War Rig and units Siren Frigate, Mosquito Demoboat, Shock Trooper, Scourge, Ruiner, Hovracoon, Mobile Grinder, Orcinus Waveshaper, also including the completely redesigned Speeder Trike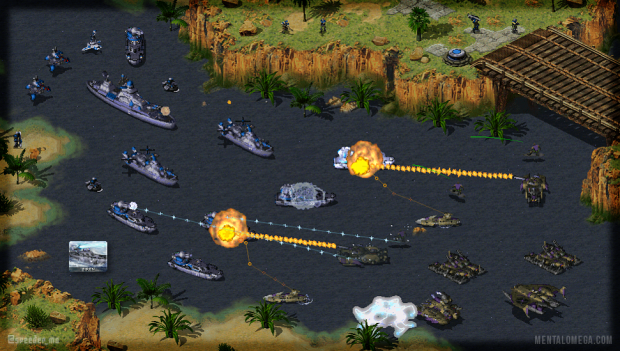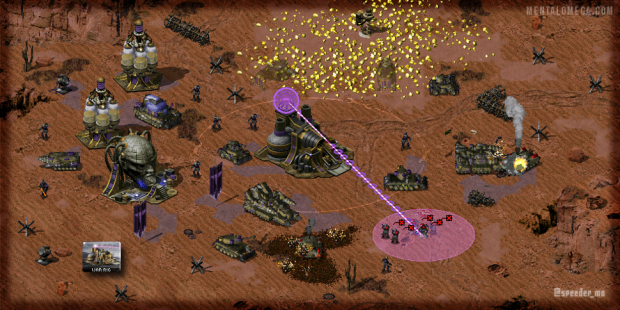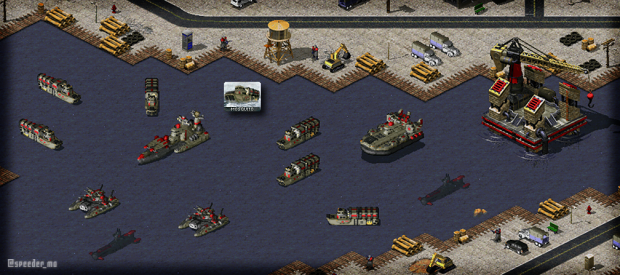 the red warning message telling you about the modified files between players and possible cheating has been fixed, so if you see one in multiplayer, do pay attention this time
another important fix: infantry with attacks on deploy, such as Epsilon Adepts or Libra, should no longer get randomly stuck when performing the attack, this will surely help you in missions
early game has been reworked; the vanilla factions receive a new building available after Barracks which unlocks some of the tech and new powers and some prerequisites have changed
the worth of harvestable gems has been decreased by 25%, meaning that the actual gold-to-gems value ratio has been changed from 1:2 to 2:3, still crucial, just not as crucial
Tech Secret Lab now always unlocks one very special unit returning from a previous version instead of doing a unit roulette - the new repair airship, Rejuvenator
a new tech building Tech Protector increases the strength of mechanical ground and naval units stationed around it by 50% in a large radius, but requires 50 power units to work
the new Superweapons dropdown allows you to choose to enable All, Minor or None of the superweapons in a skirmish/multiplayer match, replacing the old toggle
the new Tech Defenses dropdown allows you to choose between All, Bunkers or None of the capturable tech defenses to be placed on map automatically
the new Ore Growth dropdown allows you to adjust the growth and spread of the resources on the map, or even disable it completely if you feel like it
the new No Garrisons toggle allows you to disable all of the garrisons inside of the civilian structures, but not the neutral Tech ones or the Battle Bunkers
the new Global Soundtrack toggle allows you to enable the entirety of the standard Mental Omega ingame soundtrack regardless of the faction chosen, that's 69 themes
Part 2 of the Mental Omega Soundtrack will be released alongside the new update, featuring old and new mission-exclusive music
No Defenses is a new game mode, which completely disables and removes all defenses
No Rush is a new multiplayer game mode, in which no weapon will work for the first 10 minutes
Tournament 1v1/2v2 are new modes, which force a certain set of rules and could be used for future balance testing, possibly with experimental changes
the client will now inform you on startup if any of the required files from vanilla games are missing
all of the powered buildings now have an indicator whether they are online or not, usually a light
you can left-click on a cameo while holding the Shift key to queue creation of 5 objects at once
the client will now automatically delete all the debug log files from the game folder every 7 days
owning a Tech Missile Bunker or a Tech Refinery in a Short Game no longer keeps you alive
various additions to the map editor and terrain sets in the game have been included
icon display for friends and the ability to put users on an ignore list were fixed
you can now mark your status as always ready in multiplayer game lobbies
it is now possible to use and design interior maps in any of the theaters
you can now adjust the game speed in a singleplayer mission
new visual markers for objectives in missions were added
a new skirmish/multiplayer color has been added - Sky
Destructible Rocks, woah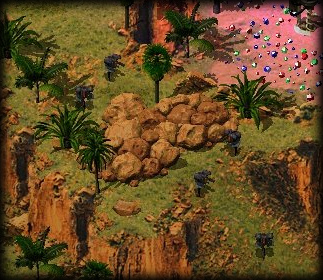 Again, you can see the complete list of new additions, changes and bugfixes under the following link: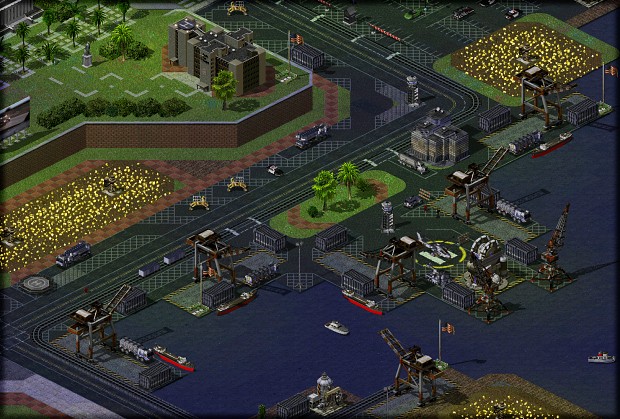 Expect this update to drop within the next few weeks. Once it's out, send us all the feedback at the usual places. The final missions will be released eventually, together, but that's all I can say for now.
Stay tuned and stay safe!

If you'd like to help develop Mental Omega, write an e-mail to mental.omega.apyr@gmail.com
We always welcome additional Voxel Artists, 3D, SHP & Animation Artists and Mission Designers.
Single contributions are also welcome and will speed up further potential development of the mod.





Posted on October 30, 2020 by Speeder - Comments: 4
Mental Omega News Bulletin #30 (13/06/2018)


As you might have heard or read, the original plan of mine for patch 3.3.4 for Mental Omega was to have it contain the conclusion of the Act Two storyline - the remaining 7 missions, the names of which you already know. After some thought and some recent developments, I've decided to switch the plans a bit and release new content to the players sooner, since I've known for a while that these final missions of Act Two would take more time and effort than usual to be completed, and a release earlier than in December would not be possible (and this date is not final either). As such, there's going to be an additional patch in Summer - the 3.3.4 update will become something different than I initially intended.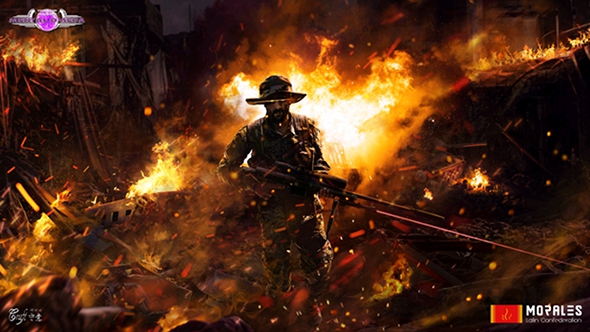 Thanks to the efforts of our mission designers, both veterans and newcomers, we've prepared 9 completely new singleplayer missions for this surprise update! They are as follows:
Allied Covert Op Mission Fullmetal
Allied Covert Op Mission Gridlock
Soviet Covert Op Mission Eclipse
Soviet Covert Op Mission Dawnbreaker
Soviet Covert Op Mission Brothers in Arms
Epsilon Covert Op Mission Taciturn
Epsilon Covert Op Mission Nightcrawler
Epsilon Covert Op Mission Survivors
Foehn Origins Mission The Great Beyond
The Great Beyond is the 2nd out of three additional missions for the Foehn Origins. Back when I first announced Nobody Home for Foehn, I intended for the Origins campaign to have 3 missions total, however, thanks to Esther and Ollerus, the final number of missions in it will be 6, with the last 2 missions to be released alongside the finales of Allied, Soviet and Epsilon campaigns.

While Covert Ops are mostly side stories, Dawnbreaker and Brothers in Arms are both part of the final Soviet story arc: the liberation of Russia from Yuri's hands. As the Soviet task force on the Moon is preparing for their counter attack, the forces that remained on Earth after Meltdown begin the grand operation ahead of them, preparing the grounds for the major siege of Moscow.

Eclipse is a Chinese mission which takes place during their invasion of Japan in Act One. Survivors shows what Malver has done after Obsidian Sands, while Nightcrawler does the same for Rahn. Taciturn takes place between Act One and Act Two and is about Yuri's forces chasing down a Chinese agent who has found out the big Russian secret. The Allied Covert Ops, Fullmetal and Gridlock show what challenges the other task forces from the Paradox Expedition had to face, while the Paradox Engine itself was moving towards Cape Town.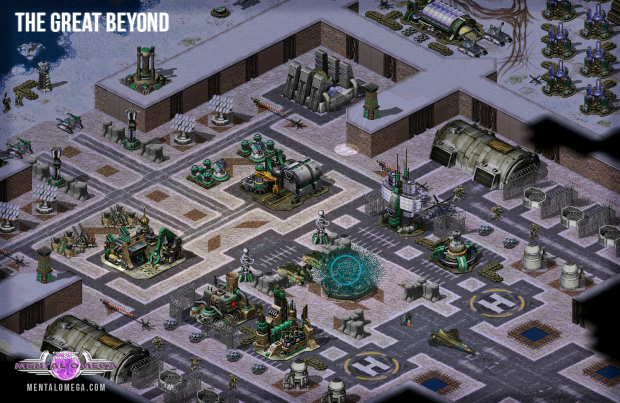 In addition to the new Foehn Origins mission and Covert Ops, another Challenge map will be added:
Firestorm Challenge against the Wings of Coronia armies with a Blasticade stronghold
As usual, new skirmish/multiplayer maps will also be available. They are as follows:
'(2) Closed Wide Open', '(2) Golden Spiral', '(2) Inferno Galore', '(3) Easter Island', '(4) Blood Feud Redux', '(4) Blue Hawaii', '(4) Dune Petrol', '(4) Double Shredder', '(4) Goldshire', '(4) Tetris', '(4) The Well', '(4) Woody Island', '(6) Avalanche', '(6) Black's Big Bluff', '(6) Death Stranded', '(6) Metallic Madness', '(6) Rorschach', '(6) Winter Desolation'
Out of the all planned bugfixes and changes, I believe the following are the most noteworthy:
'Free for All' can be chosen again as a game mode, it blocks the ability to make alliances before and during battle with no exceptions
the Built statistic has been added to the Statistics screen, which can now be completely cleared through a new button in the client
players can now choose a 'Random subfaction from a specific side' option in skirmish/multiplayer
Observers can now see a player's current production or money by clicking on their buildings
all amphibious transports are now immune to EMP weapons (but not freezing weapons)
several of Foehn infantry had their transport size reduced from 2 to 1 and can form IFV combos
Allied Co-Op map 'Low Rider' fully works again
You can see the complete list of upcoming new additions, proposed changes and bugfixes under the following link:


Send us all the feedback regarding the proposed changes for the new update at the usual places. Long live Command & Conquer!









The developer playthrough of Mental Omega campaign continues on our YouTube channel. Ahead of its release, you can already take a look at the Epsilon Covert Op Taciturn:






That's all for now, stay tuned for the 3.3.4 release and more news to come!




If you'd like to help develop Mental Omega further, write an e-mail to mental.omega.apyr@gmail.com
We always welcome additional Voxel Artists, 3D & SHP Artists, Mission Scripters and Voice Actors.
Single contributions are also welcome and will speed up the development of the mod.



Posted on June 13, 2018 by Speeder - Comments: 19
Mental Omega News Bulletin #29 (9/03/2018)


Finally, the newest patch for Mental Omega is here, and it is quite a milestone. The update 3.3.3, which includes Ares 1.0 by AlexB, marks the release, in which the save/load functions have been restored. Yes, you read that right - SAVE/LOAD FUNCTIONS ARE BACK IN MENTAL OMEGA. Additionally, since we've skipped Ares 0.E, we can mention that AlexB has also delivered another selection of improvements to Red Alert 2 Yuri's Revenge game engine. Like always, you can either use the Mental Omega Client to perform the update or download the files manually and extract them to your Mental Omega folder.

It's also worth mentioning again that our website supports two other languages, with language packs for the mod, which have been updated to work with update 3.3.3: Chinese and Russian.





So, if you didn't get it the first few times: update 3.3.3 fixes save/load, so if you've been stalling your quest through the Mental Omega campaign, waiting for this feature to come back, now is the time! In addition: a customized version of the FinalAlert2 map editor, which is compatible with Mental Omega 3.3, is included in this update and accessible through the mod's client.

If you are a Windows 10 user and you've been experiencing issues with Mental Omega multiplayer recently, this update should fix those issues for you. If that doesn't happen, let us know. Also, you might want to try the new renderer, DDrawCompat created by Narzoul - it might enhance your game performance, especially if you are using the aforementioned Windows 10.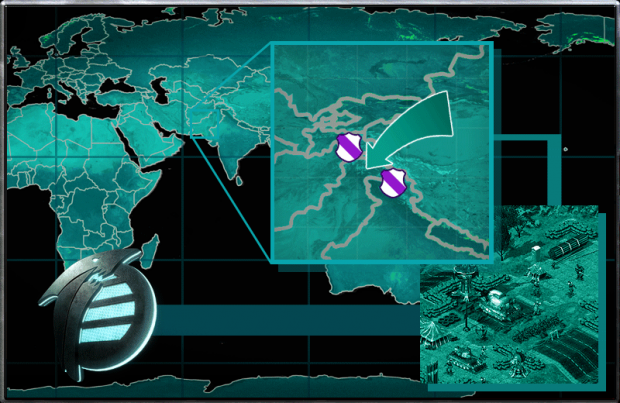 The 3.3.3 update comes with 11 new singleplayer and cooperative missions, steadily approaching the conclusion to Act Two of Mental Omega. It also marks the release of first 3 missions for the 4th faction, the Foehn Revolt. In the story, they take place after Machinehead.
Allied Act Two Mission Insomnia
Allied Covert Op Mission Obstinate
Soviet Act Two Mission Meltdown
Soviet Act Two Mission Earthrise
Epsilon Act Two Mission Machinehead
Epsilon Act Two Mission Unthinkable
Epsilon Covert Op Mission Blood Rage
Foehn Origin Mission Nobody Home
Foehn Origin Mission Kill the Messenger
Foehn Origin Mission Tainted Empire
Epsilon Co-Op Mission Metaphor (replaces Cornered)
The 3.3.3 update includes full mission briefings for all of the new missions, meaning that this time there are none without one.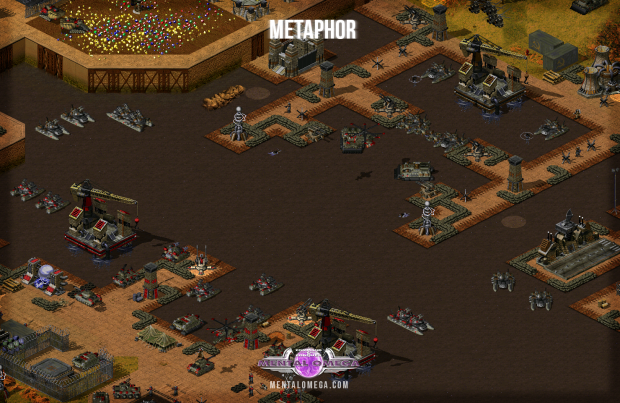 In addition to the new story-based maps, a new Challenge map has been added, with its own unique trait, and several previously released ones have been heavily revamped.
Heroslayer Challenge against the enemies with a powerful "army of clones"
Last, but not least, numerous new skirmish/multiplayer maps have been added. They are as follows:
'(2) Big Little Lake', '(2) Obsidian Knoll', '(2) Poisonous Milk', '(2) Route Sixty Six', '(3) Medusa', '(3) Don't Cross the Streams', '(4) Extra Small', '(4) BizarroGrid', '(4) Ivory Wastes', '(4) Mentalopolis', '(4) Not Without A Boat', '(4) Practice Yellow', '(4) Red Sun Canyon', '(4) Scorpion Trail', '(6) All the Fury', '(6) Alert Status Red', '(6) Ant Arctic', '(6) Blizzard Peaks', '(6) Cold Hard Crash', '(6) Frostburn', '(6) Paradise Warfare', '(8) Pacific Rim Mega', '(8) Tic Tac Toe'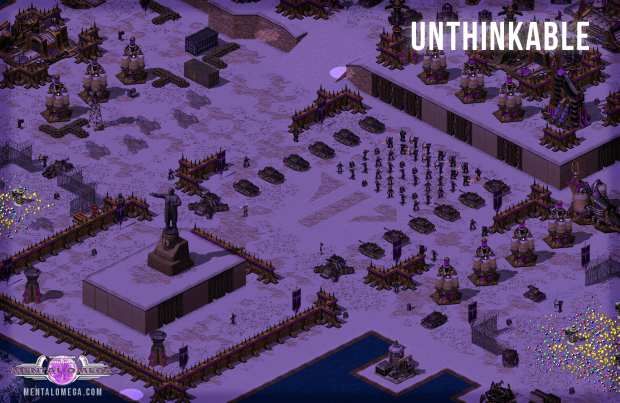 Just like the last time, let's now talk about important gameplay changes, balance tweaks and bugfixes in this patch.
a new unit has been introduced into the Foehn navy, the Whipray: it is an anti-aircraft drone ship with a confusion rifle and a 'Golden Rocket' launcher, which requires a Cloud Piercer to be built. With its introduction, the Swordfish loses its AA capabilities, but also gets a price decrease to compensate.




Foehn Whipray by Mevitar
you can now check the game host's ping in the CnCNet lobby
the AI has been heavily revamped, especially in the special game modes
when starting a match or mission, you should no longer spawn into the original game's main menu and crash
most of Co-Op maps have been updated to feature difficulty changes
new Statistics window in the client logs your skirmish/multiplayer battles
multiple new IFV modes have been added to the game, Mercury IFV mode has been removed, each hero now has a mode of its own
Experimental Warpshop build limit has been increased from 1 to 2
firepower of all capturable tech defenses increased by 10-20%
price of all T2 defense towers decreased from $1200 to $1000
cloaked objects no longer get uncloaked when hit with effects, which don't affect those objects
stat buffs are now applied to objects, which are under the effect of Iron Curtain/Force Shield, most of nerfs still are not
you will now be given a proper amount of starting cash in Epsilon Co-Op Backbitten
choosing United States in Contagion Challenge will no longer give your MCV to the enemy instantly
You can see the complete list of new additions, changes and bugfixes under the following link:



Send us all the feedback regarding the new update at the usual places.




The developer playthrough of Mental Omega campaign continues on our YouTube channel. Videos for each of the new missions, on Mental difficulty, will soon be available on it. Here's Nobody Home, the beginning of the Foehn Origins.


That's all for now, stay tuned for more news!




If you'd like to help develop Mental Omega further, write an e-mail to mental.omega.apyr@gmail.com
We always welcome additional Voxel Artists, 3D & SHP Artists, Mission Scripters and Voice Actors.
Single contributions are also welcome and will speed up the development of the mod.





Posted on March 9, 2018 by Speeder - Comments: 7
Mental Omega News Bulletin #28 (14/07/2017)

The time has come to roll out the newest patch for Mental Omega, update 3.3.2, which includes Ares 0.Dp1. Once again AlexB delivers a wide selection of improvements to Red Alert 2 Yuri's Revenge game engine, which allows us to focus on new features and important gameplay tweaks that further enhance our mod. Furthermore, more fixes and tweaks to the Client created by Rampastring have been done in recent weeks, the most important one being changes to which files are compared between players on CnCNet. Just like the last time, you can either use the Mental Omega Client to perform the update or download the files manually and extract them in your Mental Omega folder.

It's also worth mentioning that our website supports two other languages, with language packs for the mod soon to follow: Chinese and Russian.





The 3.3.2 update comes with 13 new singleplayer and cooperative missions, further continuing and expanding the story of Mental Omega.
Allied Act Two Mission Paranoia
Allied Act Two Mission Relentless
Soviet Act Two Mission Power Hunger
Soviet Act Two Mission Thread of Dread
Epsilon Act Two Mission Obsidian Sands
Allied Co-Op Mission Hypothermia
Soviet Co-Op Mission Ravages of War
Soviet Co-Op Mission Combustion
Soviet Co-Op Mission Cyberanatomy
Epsilon Co-Op Mission The Cardinal
Epsilon Co-Op Mission Mind Over Matter
Epsilon Co-Op Mission Neuromancers
Epsilon Co-Op Mission Backbitten
The 3.3.2 update also (finally) adds full mission briefings to many of the Act Two missions that are currently available.

In addition to the new story-based maps, 4 new Challenge maps have been added, each with its own unique trait.
Contagion Challenge against the Scorpion Cell
Madness Challenge against the Haihead
Revolution Challenge against all 3 Soviet subfactions
Heavyobject Challenge against the defensive subfactions
Last, but not least, several new skirmish/multiplayer maps have been added. They are as follows:
'(2) Hamlet Mirror', '(2) Hanamura', '(2) Spratly Island', '(4) Dragon Harbour', '(4) Hail Mary's Revenge', '(4) Transistor', '(4) Warhead Junction', '(4) Winterspring Redux', '(6) Gryphon Paradise', '(8) Central Quad'
Additionally, a lot of these new maps include a new tech building: Tech Reinforcement Pad, placed usually somewhere near the center. Capture it to get free unit drops.




Now let's talk some of the most important gameplay changes, balance tweaks and bugfixes in this patch.
Soviet mission 'Noise Severe' has been moved, along with 'Archetype', to a new section in the mission selection screen called Covert Operations. Any additional missions that are not part of the main story in Act One and Act Two will appear there from now on. Since 'Noise Severe' does not affect the main story in a major way, I've decided to move it and make room for one more Soviet mission between 'Earthrise' and 'Death's Hand', which will be called 'Fatal Impact'.
Stolen tech units now require infiltration of both the advanced technology building (Tech Center, Soviet Lab, Pandora Hub, Cloud Piercer) and the respective side's ConYard.
The mod should now properly default to English to prevent launch errors if Mental Omega files were extracted to a directory with the version of the game in a different language.
Superweapons toggle is no longer permamently set to 'yes' in Challenge mode, except for the 'Superweapons Challenge'.
Mental AI Boost makes the AI even more difficult now.
The CnCNet message that says '

Modified files detected! This person could be cheating!

' should be more reliable now, so if you get one in 3.3.2, there's most likely something wrong with someone's Mental Omega setup and they could in fact be cheating with modified files.
Thanks to Ares updates, units can no longer be used to block War Factory or Refinery entrances with the use of ALT key.
Foehn MCV prerequisite has been changed from Nanofiber Loom to the Cloud Piercer.
Haihead AI will now properly use the M.A.D.M.A.N. against you.
EMP Mines, M.A.D. Mines and Genomines are no longer instantly active after their placement, they require a few seconds to become armed.
You can see the complete list of new additions, changes and bugfixes under the following link:


Here are the preview pictures of new and updated objects in the game: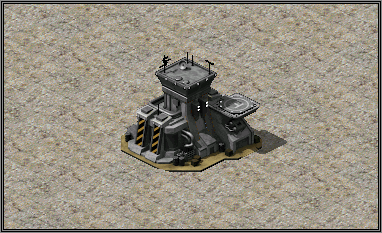 Tech Reinforcement Pad by Nooze



Allied Paladin Tank Destroyer (mission unit) by ONEX



Allied Super Thor (mission unit) by Azri_Apoc & ONEX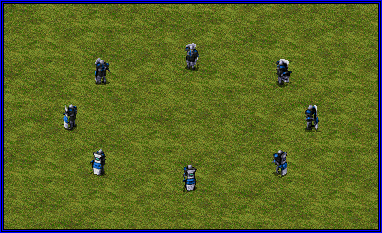 United States Riot Trooper by Trans_C



Yuri's Statue (mission structure) by Donut_Arnold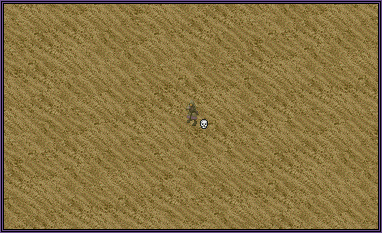 Scorpion Cell Malver by Trans_C
Send us all the feedback regarding the new update at the usual places.




The developer playthrough of Mental Omega campaign continues on our YouTube channel. One of the new missions added to the mod in this update is a remake of a classic Mental Omega 2.0 mission, now known as Paranoia, and it's as difficult as ever! Remember, everything in this jungle is out to hunt your heroes down. The other missions will be uploaded to the channel too, eventually.


That's all for now, stay tuned for more news!




If you'd like to help develop Mental Omega further, write an e-mail to mental.omega.apyr@gmail.com
We always welcome additional Voxel Artists, 3D & SHP Artists, Mission Scripters and Voice Actors.
Single contributions are also welcome and will speed up the development of the mod.





Posted on July 14, 2017 by Speeder - Comments: 8
Mental Omega News Bulletin #27 (4/02/2017)
So, in case you missed the big news, Mental Omega 3.3 has been released over a month ago.

First of all, I'd like to express my sincere thanks to everyone involved in the development of this new version, most notably: AlexB, the current developer of Ares DLL, Nooze, the designer of majority of the new side's visuals, World Beyond, the artist behind new side's soundtrack, Rampastring, the developer of the new client, Mevitar, ONEX, Azri_Apoc, the designers of majority of new mechanical units, Seoras, De'Lante, for voicing so many units added after 3.0 and also Toveena, Alstar, Lovalmidas, Cesare, Sandman, Esther, iForce, Martinoz, Ollerus, Nolt for designing maps, missions, various story and gameplay elements and of course lots and lots of testing. For the full list of credits please visit this section of our website. Thank you, you made it possible to take this project this far!

The new release adds an entirely new faction - the Foehn Revolt - to the previously heavily modified vanilla sides from Command & Conquer Red Alert 2 Yuri's Revenge, which were already divided into 3 subfactions each, the new one being no exception. Haihead, Wings of Coronia and the Last Bastion are the subfactions of Foehn and each comes with its unique units, buildings, support powers and heroes. There are also new additions for the Allies, the Soviets and Yuri's Epsilon, as well as new missions, skirmish maps and game modes.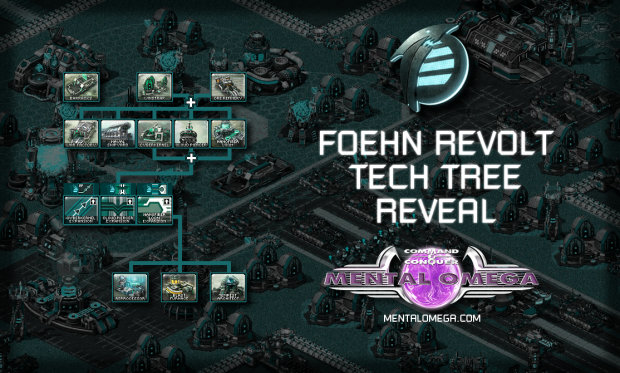 What's also important is that the new release makes use of Rampastring's client, originally created for Dawn of the Tiberium Age mod, which allows us to do some interesting things. The most important thing this client has given to Mental Omega, is the possibility to use version 5 of CnCNet for multiplayer services. Since the release, there've been many players on our server with the amount of players peaking at around 150 at times. According to Rampastring, there've been 44 000 unique users of the client in a month since the release, which I think is nice for a mod.

The new Mental Omega version arrived with an updated soundtrack, to keep the tradition of giving each of the factions a unique one. The soundtrack for the Foehn Revolt is an album called "Mindshell" created by World Beyond, which is available for download on his Bandcamp page in best quality. You can also listen to it on his YouTube channel.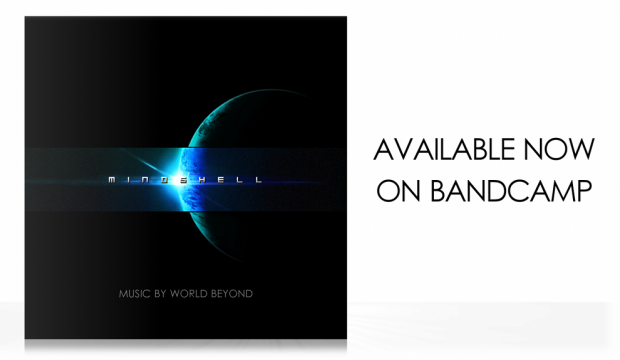 Now would be a good time to discuss what's ahead.

We are aware there is a group of players who can't start missions at all, this is one of the fixes that will be included in 3.3.1 in a form of an Ares DLL update. Initial 3.3 release did not contain all of Act Two missions, so there's more of those to come for sure. We have several missions more already finished, but they require additional polish and internal tests before they are included in one of the Mental Omega updates. Speaking of those, we've been following your feedback and comments in all places possible and so here's a proposed changelog for the first mod update, for which there is no date just yet. Keep in mind this is not final, discuss it here.


One thing we want to expand for sure and already in patch 3.3.1 is the Challenges mode. These are quite fast and fun to make and it seems like many people are trying their best not to lose those battles. These challenge maps are made with an uncontrolled difficulty mindset, meaning that don't expect a balanced fight getting into those. Remember that you can adjust the difficulty and handicap of challenge maps using standard skirmish settings, and like with everything else, there's three difficulty options and the additional Mental AI toggle, which replaced the Meteor Shower mode in 3.3.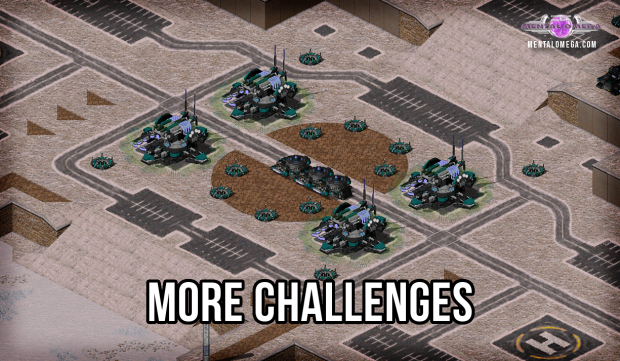 New additions to the arsenals of Mental Omega factions are a possibility but not a priority right now, but if you have suggestions in regards to what you'd like to see next in the mod, let us know.

That's all for now, stay tuned for more announcements!




If you'd like to help develop Mental Omega further, write an e-mail to mental.omega.apyr@gmail.com
We always welcome additional Voxel Artists, 3D & SHP Artists, Mission Scripters and Voice Actors.
Single contributions are also welcome and will speed up the development of the mod.



Posted on February 4, 2017 by Speeder - Comments: 9
Mental Omega News Bulletin #23 (27/04/2016)
First of all, I post more smaller Mental Omega updates frequently on Twitter so follow me if you're interested in that. Now, turn up that Chaotic Impulse by Black Ice 9 and begin reading the new Mental Omega News Bulletin. It's gonna be a long ride.



The underusage of fighter jets and bombers in vanilla Red Alert 2 and Yuri's Revenge was something many modders could not leave without changing so over the years you saw many aircraft and airfields created for the Soviets and Yuri in various mods. Mental Omega expands the array of buildable aircraft for all three original sides as well. While the 2013 release did not include the airpads for Soviets and Yuri's side, the next version will. The addition of new jets is not limited to the standard tech trees however, as the Allies will now be able to steal the technology which is required for the construction of the Lionheart Bomber from the Soviets.


The new stolen technology roster: 10 units to go.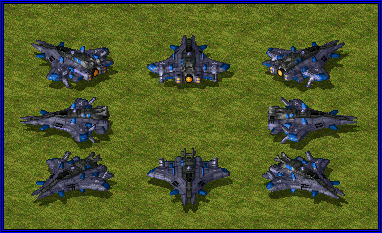 Allied Lionheart Bomber by ONE X

The Lionheart is designed to destroy large groups of Soviet tank divisions with an experimental payload. The bomb which is dropped from this unit will additionally induce EMP effects to all vehicles that survive, immobilizing them for quite a long time and rendering them vulnerable to enemy attacks. The Lionheart can perform a single strike before it has to go back to the airfield and reload, and thanks to Ares DLL it will take as long to reload this one bomb as it takes a Harrier or Black Eagle to reload both of its projectiles. The weapon is also effective against infantry but will not deal much damage to structures. As is the case with most of the jets, it should avoid anti-aircraft fire as its armor cannot take a lot of punishment.

This is the only mechlunit for today.
We'll now focus on the Foehn Infantry, which is trained at their Barracks.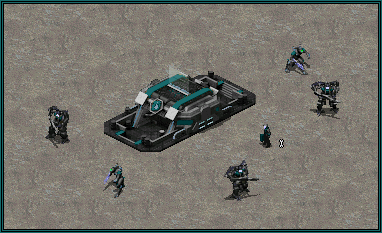 Foehn Barracks by Nooze
The Foehn Barracks is one of the most recognizable buildings you'll see in a classic Command & Conquer faction tree: it allows you to train infantry. There is a little twist to these however, as they are larger and more expensive. Advanced technology is required to create the weapons and power suits Foehn troops need in this building, the major part of which is already hidden underground. These Barracks can train and equip powerful solders, which outclass the other basic troops in one-on-one combat. However, the Foehn Revolt is limited in numbers. Their vehicles and troops are expensive to get and it is noticeable from the very start of a battle. There will be no large armies - only specialized strike forces and important decisions to make on how to manage them.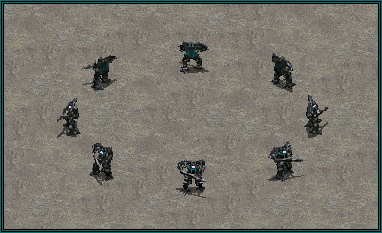 Foehn Knightframe by ImP_RuLz
The Knightframe is Foehn's basic anti-infantry.. infantry. The large exoskeleton which these troops are equipped with enhances performance and survivability in battle and also helps carry the large next-gen machine gun which can not only mow down enemy soldiers and light vehicles, but target flying objects as well. The Knightframe is both the basic anti-infantry soldier as well as the anti-aircraft weapon of the Foehn Revolt. The size of the exoskeleton makes it impossible for normal-sized tanks to crush him.

Do not be fooled by the exoskeleton's size - the Knightframe has no issues with adjusting its construction accordingly to the environment it needs to reside in. The Knightframe can garrison various structures just like the G.I., Conscript, or Initiate and fire from within the building. However, it will not be able to fire at aircraft when inside a building.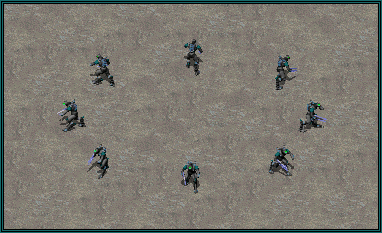 Foehn Lancer by IceDragon
The Lancers are soldiers who decided to go one step further than Knightframes and become one with the machine to further enhance their combat abilities. These soldiers use cybernetically augmented legs to outrun most of the troopers on the battlefield and keep up with vehicles, which are their primary targets. The Lancers' short range sonic weapons combined with their high durability results in a force to be reckoned with or even outright avoided when anti-infantry weapons are scarce. The sonic projectile will pierce through multiple targets and even rebound from the physical objects to deal additional damage to nearby units before it disperses. A Lancer's body cannot be crushed by ordinary units, which means that taking them head-on might be a mistake. Whatever is left of the Proselytes, the few still in power remember to keep their tanks at a distance when a Lancer team closes in.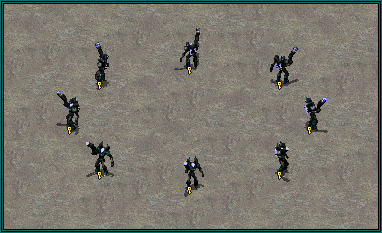 Foehn Huntress by 4SG
The Huntress is the most important member of every solid Foehn infantry strike force. The reason for that is her weapon: her gun is a small high-tech nanoids container, which upon the Huntress' command is opened and the nanoids inside are released towards the target. The nanoids have a very specific mission: to devour any infantry in their way and keep whatever materials could be reused for Foehn's purpose.

There are several characteristics that are shared by all Foehn infantry and this is one of them: the advanced suits worn by their troopers are compatible with the nanoids released by the Huntress. After "consuming" an object, these nanoids will be able to repair damages and heal the wounds of Foehn infantry nearby for a short while. Once an enemy infantry is eliminated by Huntress' nanoids, a temporary nanocloud is created in which all of your troops will be healed/repaired with the salvaged materials. Foehn units can receive many benefits from active battles and this is one of the most important ones.

In desperate times, a Huntress can direct her nanoids at friendly infantry to achieve similar results. This is extremely questionable however when the amount of troops at Foehn's command are so limited.

While the Huntress has no anti-unit weapons, she can use her nanoids to take out the pilots of enemy tanks at close ranges and take control of said vehicle in a similar fashion to the Hijackers. Once a hijacked vehicle is destroyed, there's a high chance she'll survive and be able to steal another vehicle.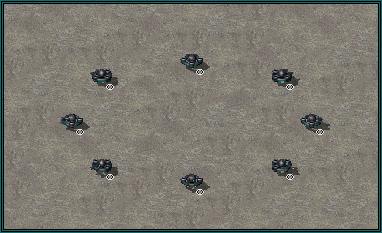 Foehn Clairvoyant by Starkku
The Clairvoyant is the Foehn's infiltration unit. It does not disguise, however it is much cheaper than an ordinary spy and has the ability to traverse through water. With the use of Spinblades its speed can be vastly boosted, which is useful especially during the infiltration attempts. The low price changes the way Foehn acquires enemy tech. Waves of drones are used to swarm important enemy buildings. Due to its mechanical construction, Dogs and Spooks are unable to deal damage to it.

Additionally, the Clairvoyants will be able to react to disguised spies and stealth units which belong to the enemy. They have a short range immobilizer which will stun enemy spies and keep them in place for as long as a Clairvoyant keeps firing at it, making it a clear target for you to eliminate. Inside a Jackal Racer the Clairvoyant receives a large range boost.

But!

This is not all there is to it! If you use this building's special power on any of the infantry above, you'll be able to control MOre. This is the Nanofiber Loom, a crucial building in the Foehn tech tree.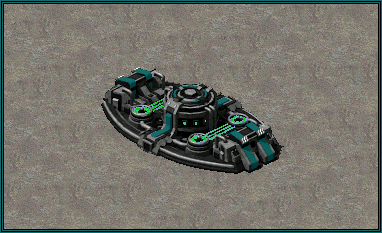 Foehn Nanofiber Loom by IvanXYZ & Nooze
Once a Nanofiber Loom is placed on the battlefield it will begin preparing the Nanofiber Sync support power, which can transform Foehn infantry and give them new abilities. With the infusion of nanofibers from the Loom, weapons and even entire powersuits of Foehn troops will be heavily modified, providing the commanders with additional strategic choices during the battle.

As a support power that needs to recharge, costs plenty and has a limited radius (although it can be fired anywhere on the battlefield), the Nanofiber Sync is a powerful tool which puts an emphasis on decision making as the new weapons you can achieve with this power are very effective but limited in numbers. Quite often the transformation into the alternate forms also sacrifices a feature that the normal version of the trooper has. Here are the second forms of the soldiers presented earlier.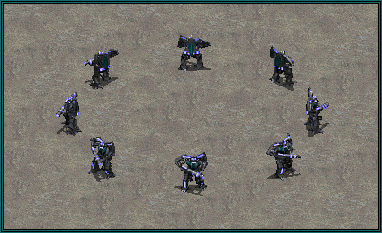 Knightframe turns into Foehn Kingsframe by Starkku
Once a Knightframe armor is infused with the additional nanofibers it becomes the Kingsframe. While no longer able to target aircraft or garrison buildings due to the sheer size, the Kingsframe obtains an imploder cannon which deals great damage to enemy structure and infantry in a small radius. Enough Kingsframes will level any base quickly and with little resistance. The nanofibers make the exoskeleton even more durable, making it immune to crushing by any object, including the omnicrushers.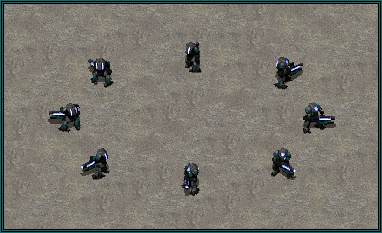 Lancer turns into Foehn Railguneer by Starkku
The Lancer's weakness is its short range, but its advantages include high speed and decent effectiveness against enemy structures in the early game. However, to counter the longer range anti-infantry units a personal plasma railgun has been designed, similar to the ones used by the Mastodon but with a significant firepower decrease to reduce the time required to charge the weapon. After using the Nanofiber Sync on Lancers, a Railguneer is created. This soldier trades speed for the heavier railgun with a long range and an additional armor around its cybernetic body. In a similar fashion to the Kingsframe, this power suit becomes immune to omnicrush and can no longer garrison structures.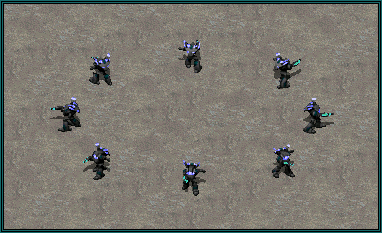 Huntress turns into Foehn Deviatress by Starkku
While the Irritator is not available to all Foehn subfactions, the weapon casually referred to by their soldiers as the "confusion ray" can be accessed by each one of them through the use of Nanofiber Sync on the Huntress. The Deviatress' sole purpose is to bring enemy forces into disarray with the use of her long range device. Her emitter does not have a spread similar to the Irritator, she can only target one object at a time but compensates for it with an accuracy so good she's able to affect flying units. With an altered purpose, the Deviatress is not able to hijack enemy units.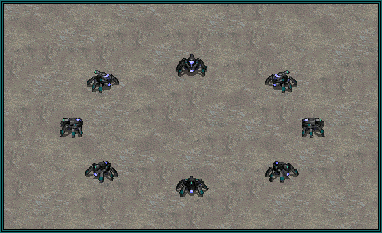 Clairvoyant turns into Foehn Duplicant by Starkku
Sacrificing its infiltration and amphibious capabilities and the ability to increase its speed with the Windspin, the Clairvoyant turns into the Duplicant - a killer device which stalks its prey and devours it whole at the most unexpected moment. The artificial intelligence inside a Clairvoyant is completely repurposed after the Nanofiber Sync to control nanoids in its body in a similar way the Huntress controls hers to disintegrate the enemy infantry. However, instead of reusing the acquired materials to heal and repair the damaged troops, the Duplicant will try to use all of them to create additional copies of itself. The process takes a short while, enough for enemy soldiers to try and fall back if any of them fall victim to the Duplicant's "devouring" process.

..oh, and there's also the obligatory Engineer, but he doesn't get any special powers yet.
Sorry, little Engineer!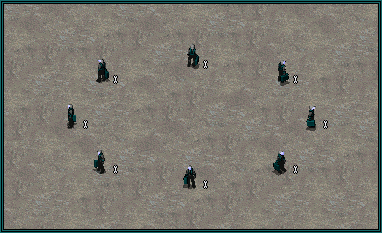 Foehn Engineer
This news post does not reveal all of Foehn's infantry of course. There is still Tier 3 and heroes to come.


We've recently finished the Cooperative Playthrough, which means we can entirely focus on new content from now on. There's been a major update to the Soviet Co-Op mission Ego Ergo Hax with Yunru. Here's what it looks like now.



If you'd like to help develop Mental Omega further, write an e-mail to mental.omega.apyr@gmail.com
We always welcome additional Voxel Artists, 3D & SHP Artists, Mission Scripters and Voice Actors.
Single contributions are also welcome and will speed up the development of the mod.




Posted on April 20, 2016 by Speeder - Comments: 36