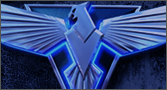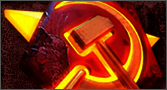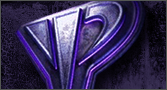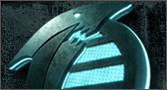 Act Three now in development!


A decade has passed since the beginning of the Mental Omega storyline with the release of Act One, featuring 12 missions for Allies, Soviets, and Yuri's Epsilon each, on November 29, 2013. Over the years, we've rolled out numerous patches that expanded the narrative into Act Two and additional Special Operations, featuring missions that delved into new stories of the factions originating in Red Alert 2, but also introduced our original fully playable side - the Foehn Revolt - in version 3.3.0 in 2016.

The climax of the story of Allies, Soviets, and Yuri in version 3.3.6 released on October 30, 2021, marked the culmination of years of dedication from many talented individuals—ardent fans of Red Alert 2 and the works by Westwood Studios. As the authors of this campaign, we were more than happy to see the wide participation of players in it throughout the years. The combined Act One and Act Two storyline resulted in a massive 133-mission-long campaign, available for everyone to play for free.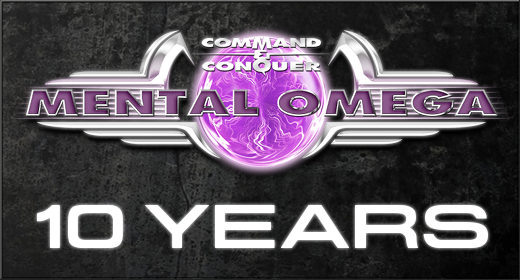 Now, a new war looms on the horizon. The state of the world is dangerously unknown, and thus it falls upon the technologically advanced Foehn Revolt to navigate the uncertainties of the outside. Their mortal enemy, Yuri, has achieved the seemingly impossible, forcing the Revolt to employ warfare strategies and futuristic weapons developed in the isolated time-space in Alaska. The horrors that await them will be for you to discover in Act Three of the Mental Omega storyline - "New Horizon" - now in development.




After a much needed development break, the Mentalmeisters are now crafting the next chapter of the Mental Omega saga. The upcoming campaign - a sequel to "Red Dawn" and "Epsilon Era" - is an ambitious collaborative effort involving veteran mission designers from the community with extensive experience in Red Alert 2 map creation. This time, just like we did with Act One, we intend to release all missions of Act Three simultaneously when they are ready. The new story of the Foehn Revolt will arrive packed with gameplay changes, new additions and improvements, which we will be unveiling to you over time.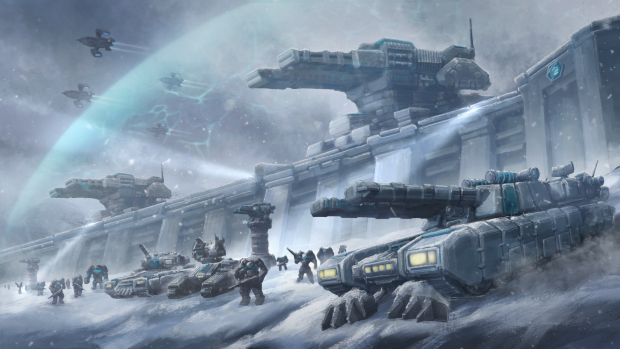 The most crucial addition, which should come as no surprise to those who follow the developments in our modding community, is the inclusion of Phobos — the Ares-compatible extension for the Red Alert 2 Yuri's Revenge engine created by Starkku, Kerbiter, Trsdy, Morton, Belonit, among others. This inclusion enables us to introduce a plethora of new advanced functionalities into the game, further information on which will be revealed in the upcoming development logs. If you'd like to learn more about this revolutionary modding tool right now, head over to their page on GitHub.




For the new developments, the Mentalmeisters team welcomes two new core members: Zhelin and Salted_Old, both excellent Red Alert 2 voxel artists who will bring in new weapons for all players to use in skirmish/multiplayer, as well as the new campaign. The brilliant composer behind the Foehn Revolt Soundtrack, World Beyond, returns with new music that will be heard throughought the missions.

We are also very happy to announce the formation of the Mental Omega Animated Cutscenes Project team, lead by Baozi and consisting of Brick, Alex, hhhh, Lobsan3 and Noah. This team will solely focus on crafting animated CGI cutscenes for the Mental Omega story, an example of which we present to you today.




Due to our current plans, both the Mentalmeisters and the MOACP teams are now actively seeking new members. We, as the Mentalmeisters, are explicitly looking for INFANTRY ARTISTS and MISSION SCRIPTERS, while the MOACP team is recruiting those skilled with CGI to assist with the creation of new models and animating the cutscenes: STORYBOARD, 2D, 3D and RENDER ARTISTS. We are both also looking for MUSICIANS who'd like to contribute additional music for the projects.

## Contact Speeder / MMs: mental.omega.apyr@gmail.com
## Contact Baozi / MOACP: hanpibaozi@outlook.com

Make sure to follow this space and our social channels for updates on the "New Horizon", soon(tm).

-- Twitter: https://twitter.com/speeder_mo
-- ModDB: https://moddb.com/mods/mental-omega
-- YouTube: https://youtube.com/MentalOmegaAPYR
-- Facebook: https://facebook.com/MentalOmegaAPYR

You can also join our Discord server, which has recently reached a milestone of 10000 members.

-- Discord: https://mentalomega.com/discord

Mental Omega is back. Stay tuned for much MOre.



* * *