Mentalmeisters are the people who are currently working on the Mental Omega project for Red Alert 2.




In the year of 2004, two Red Alert 2 players - Speeder and Mevitar - have commenced work on what would eventually become one of the largest fan-made modifications for the game they have been enjoying for years. Today, Mental Omega is one of the few remaining actively developed story-driven expansion-type mods for Command & Conquer: Red Alert 2 Yuri's Revenge, which aims to stay true to the spirit and the philosophy of the original game released in 2001 by Westwood Studios under Electronic Arts.

Over the years, the team has aimed to expand upon the original game, and continue the story of Yuri, who has unfortunately not been given a campaign of his own in the hit expansion pack Yuri's Revenge. Joined by artists and mappers from different places around the world, the group has created a great amount of new cool units, and developed three distinct and challenging campaigns, including one for Yuri himself.

These days, the Mentalmeisters are still at it, but with a twist: with even more effort and new resources, possible thanks to the contributors who have joined over the years, the team has prepared an even bigger expansion, with an even bigger challenge for the players in mind. The Mentalmeisters have completely redesigned the existing three sides, created a retelling of the Red Alert 2 storyline with the new Mental Omega campaign of over 100 missions, and developed a completely new 4th side - the Foehn Revolt.

The team believes that there is still much that can be done with the original game for the fans - that's why Mental Omega is still going strong, even after all these years - 20 years after the release of Red Alert 2.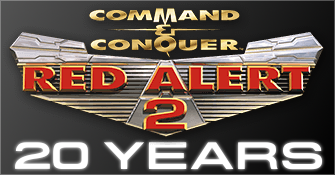 Long live Red Alert 2!

If you wish to contact us, please see this page. If you wish to join us, see the Recruitment page.